Journey of Rikhi Ram
Indian instruments belong to a tradition dipped in antiquity. It dates back to the Veena of Saraswati, Bansuri of Krishna and Damru of Shiva, corresponding to modern classifications of musical instruments under string,wind & percussions respectively.
The journey of 'Rikhi Ram Musical Co.' started with founder Late Pt. Rikhi Ram, who was a great musicians and one of the best known musical instrument maker. Pt. Rikhi Ram's father Pt. Gobind Ram was also a musician and had inclinations towards making musical instruments and so manufacturing of musical instruments started in the family 85 years ago. Pt. Rikhi Ram learnt sitar playing from eminent musician Abdul Harim Poonchwala.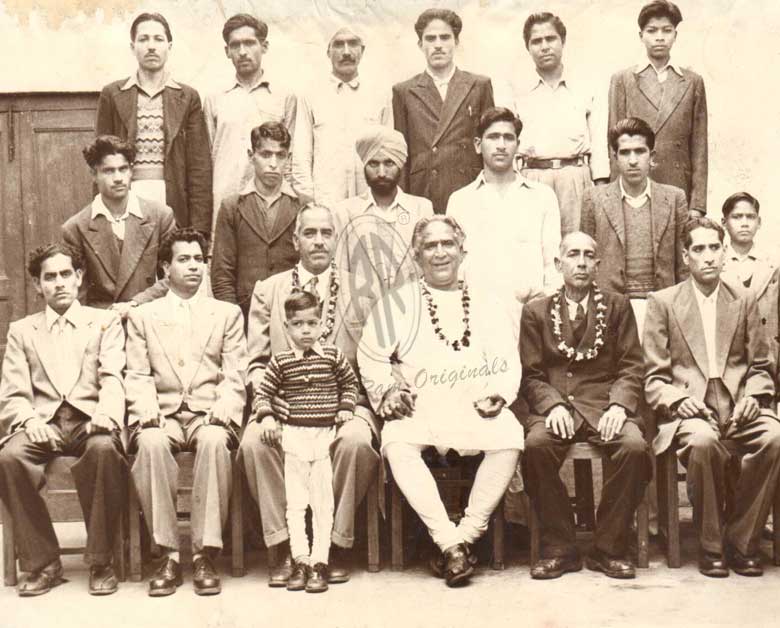 1
Rikhi Ram Musical Instrument Mfg. Co was established in Year 1920 at Anarkali Bazaar, Lahore. Pt. Rikhi Ram ji (3rd from left) with a young & dynamic Bishan Dass (2nd from left) & staff at Lahore workshop.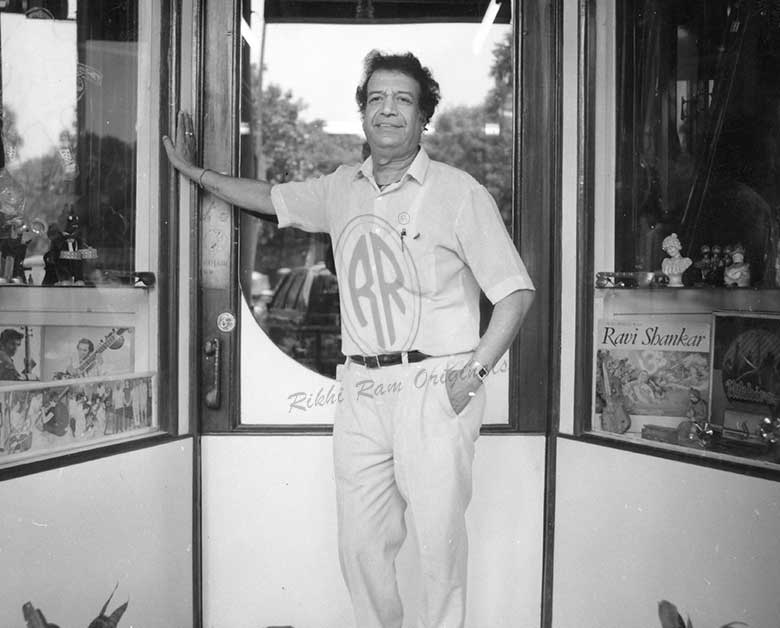 2
Bishan Dass in the early 1970's in the Connaught Place shop. He started learning sitar under the tutelage of Pt. Ravi Shankar ji.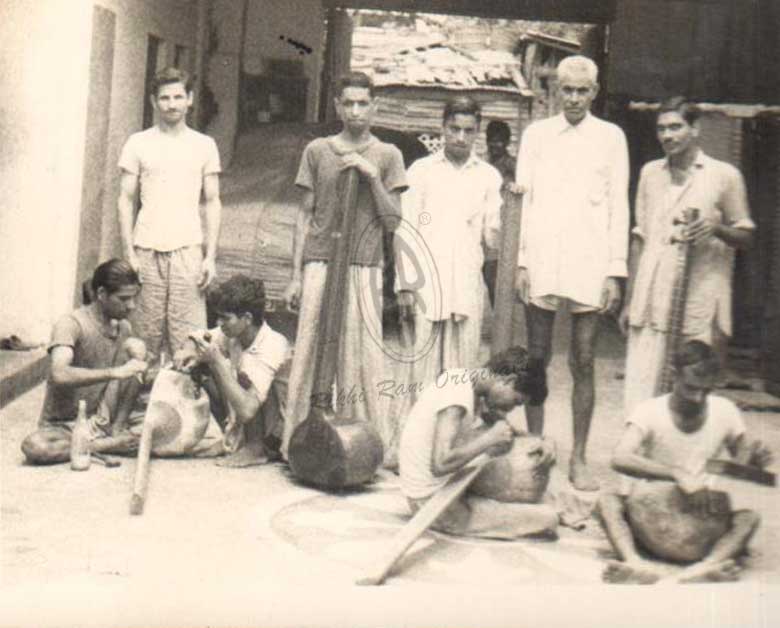 3
The Rikhi Ram artisians in the process of making sitar & other instruments at the Paharganj workshop.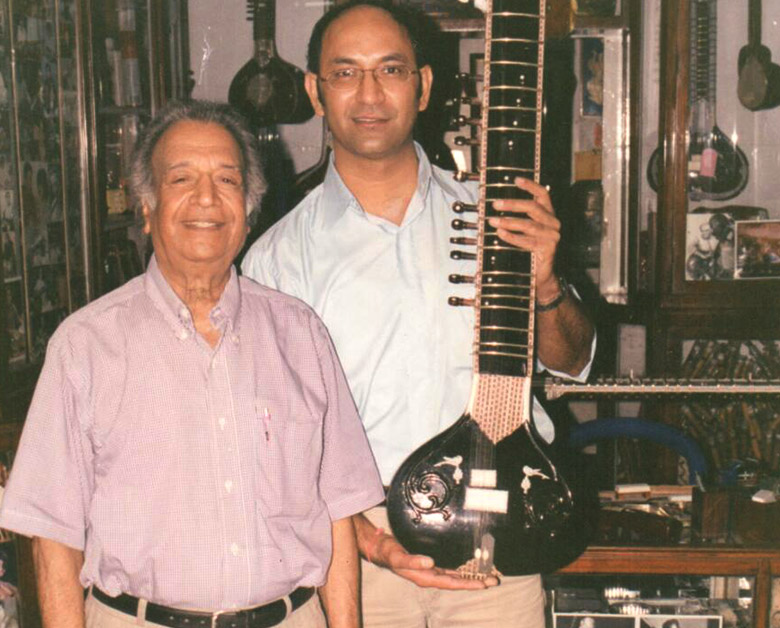 4
Ajay joined Bishan Dass in the year 1982, when he was a school going boy. Ajay was fortunate to learn all the nuances of instrument making from Pt. Bishan Dass. Bishan ji's immense knowledge & Ajay's young dynamic mind helped to create the Ovation/Travel sitar. Ajay continued the lineage of innovating new instruments by creating the Zitar. He modified the body of the sitar for amplification & designed the floating humbucking pick-up.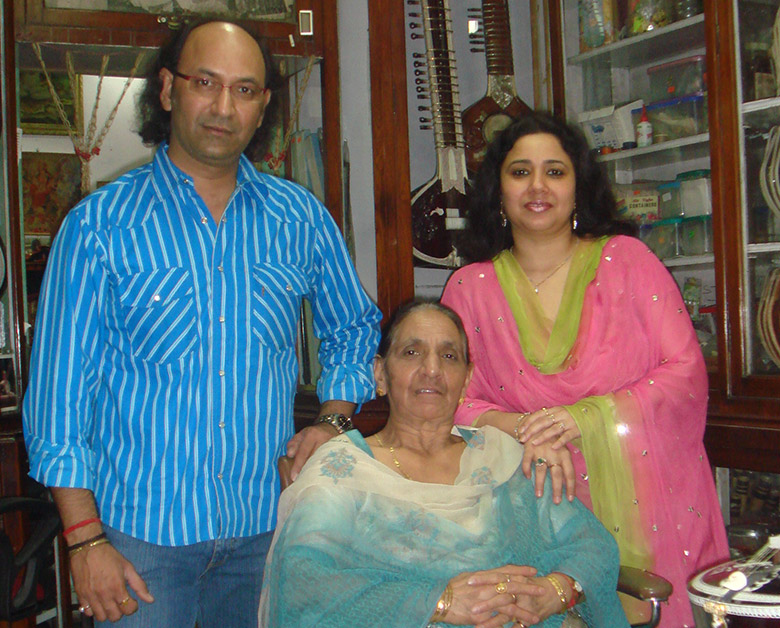 5
Parvati Sharma took over the running of the business in 2007 after the death of Bishan Dassji, with the help of Ajay & Vaneeta.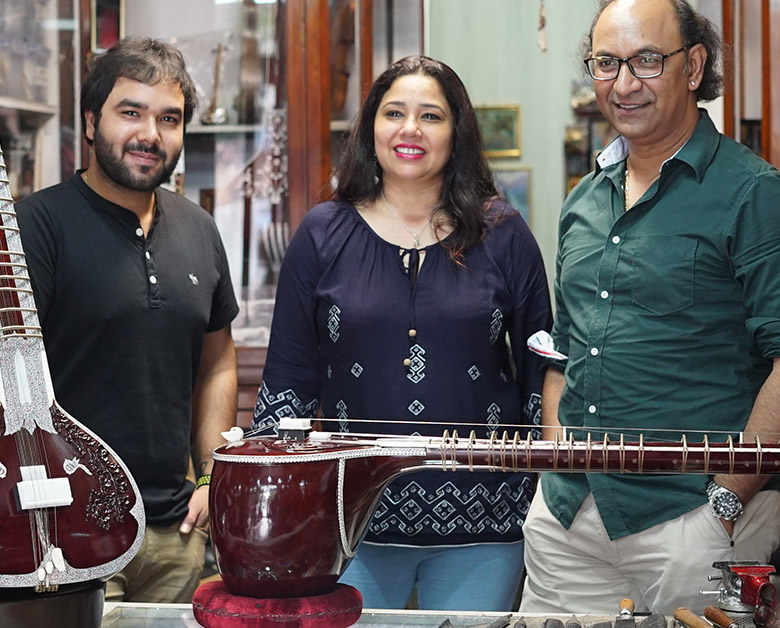 6
After the death of Parvati Sharma in the year 2009, Ajay & Vaneeta together put in their labour & love of musical instruments to take the business to new heights. Their son Akhil has recently joined them, bringing a fresh wave of ideas, technology & energy. We welcome this 4th generation in our business. Akhil is a qualified sound engineer & learning sitar under the tutelage of Prof. Jagdeep Bedi.